Geolocation-based augmented reality routes
Create a tour enriched with informative augmented reality content
Geolocation-based augmented reality maps and treasure hunts can be implemented for both the tourism and retail sectors.
They can be both exterior and interior:
The exteriors are based on geopositioning.

So, the player has to go to precise points on the map to interact with augmented reality

.

The interiors use geopositioning to take the player to the building of interest, for example a museum or a shopping center, and once there, it works by scanning QR or images.
Thanks to the 2iXR app, your audience will be able to enjoy the experience in an autonomous, safe and 

funny way

 playing, competing, meeting and sharing on social networks

.
Motivate players with challenges and rewards
By interacting with geolocated or marker-based Augmented Reality elements that are superimposed on their real environment, the player triggers challenges such as: 
AR minigames,

Multi-choice questionnaires,

Word search,

Puzzles,

Actions in the real world

…
By completing the challenges, the player rises in the rankings and gets rewards such as gifts, prizes or discounts.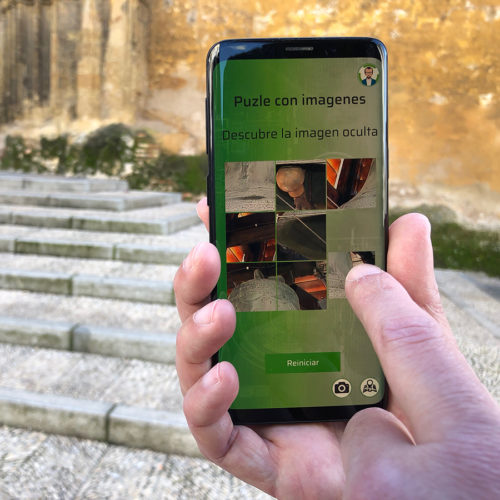 Sede Andalucía:
C/San Pablo, 7 bajos
14002 Córdoba
contact@2ixr.com
Delegación Catalunya:
C/Vilamarí 86-88 bajos
08015 Barcelona
contact@2ixr.com
Geolocation-based AR treasure hunt