Gamify

the customer experience 

with augmented reality
Create without coding your own treasure hunts with augmented reality 
Do you want to attract new generations to physical stores?
With 2iXR, you can attract customers to stores through an augmented reality gymkhana, gamify the shopping experience, explain the company's values, the origin of the product …
Do you need to improve the traveler's destination experience?
Turn real tourist places into game points of interest and provide a fun experience.
We offer you the possibility of generating your own gamified map or your own treasure hunt with augmented reality
PERSONALIZE YOUR EXPERIENCE
Put in your storytelling and 3D items
FAST AND EASY
Thanks to the ease of use of our platform, your experience will be ready in a few clicks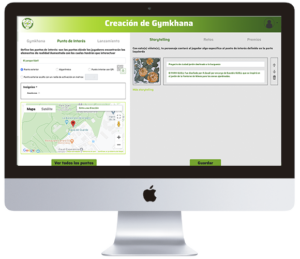 1/ Go in our editor 2iXR and create your treasure hunt
Mark on the map the real places that will become the points of interest of the game and then associate the storytelling, the challenges and the rewards.
2/ Be part of the 2iXR map
The physical places to which you want to attract consumers or travelers become the points of interest of the game. The player has a 2D and 3D map for orientation.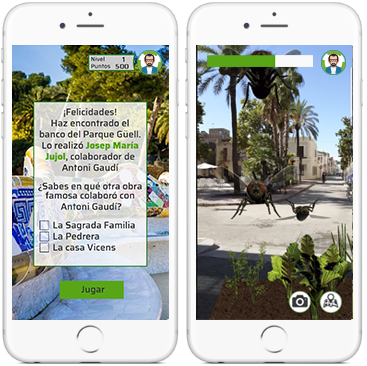 3/ Attract your target through challenges
The user interacts with his mobile and access through a map or placeholders to different geolocated elements. These augmented reality elements allow him to:
Unlock missions (clues, AR games, quizzes, ratings, opinions),
acquire knowledge,
earn rewards (points, badges, gifts, prizes or discounts),
take photos of the AR elements and share them on social networks.
4/ Know your target better
With opinion and assessment surveys you will be able to find out what players think about a specific place or product, while with preference surveys you will discover their tastes.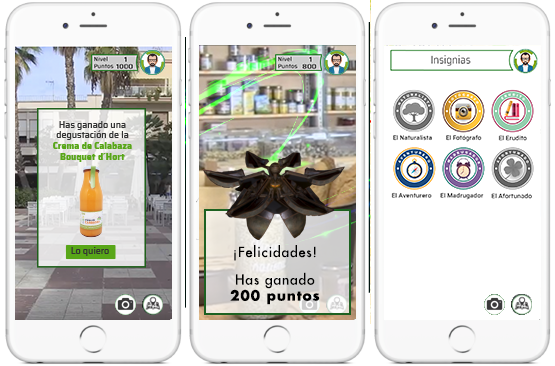 As the challenges are overcome, the player earns rewards. Some, like points or badges, make you progress in the game. Others like prizes or discounts encourage you to physically go to the real points of interest to redeem them.
6/ Analyze your statistics and KPIs
Get statistics of your user's behaviour and preferences.