If you are looking for a technological solution to:
Facilitate access to culture by making it more attractive,
Offer sustainable tourism solutions by improving the experience of the neighbor and the visitor,
Offer your audience an impressive brand experience,
Use a new narrative format,
We offer you a quick solution to implement and in constant evolution
With the 2iXR app, your audience will enjoy culture while playing
Highlight your local culture in a story, create geolocated routes or gymkhanas and gamify them with augmented reality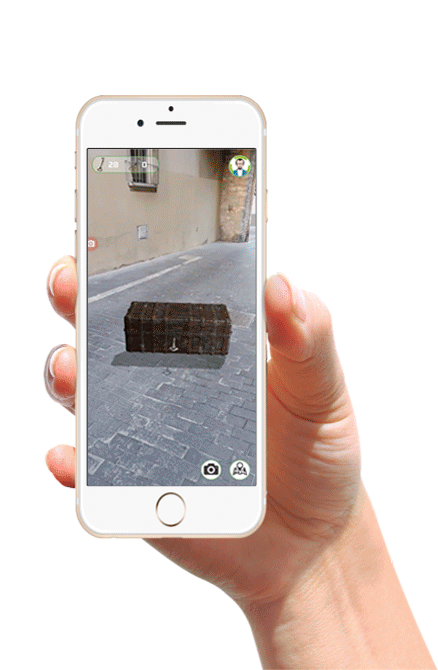 Attract your target through challenges and rewards
At each point, the user finds geolocated augmented reality elements that allow him to::
unlock challenges (AR minigames, real world interactions, quizzes, ratings, opinions),
acquire knowledge,
earn rewards (points, badges, gifts, prizes, or discounts)
take photos of AR elements and share them on social networks.
Thanks to the 2iXR platform, you can create your experience easily and quickly
You don't need to program.
Write your story or upload your audios, 3D characters or objects, choose which game mechanics you want to use and directly publish your experience in the 2iXR app.
If you don't have the time or equipment to:
create the narrative,

generate the 3D content,

create the experience,

we take care of everything
Sede Andalucía:
C/San Pablo, 7 bajos
14002 Córdoba
contact@2ixr.com
Delegación Catalunya:
C/Vilamarí 86-88 bajos
08015 Barcelona
contact@2ixr.com
Home